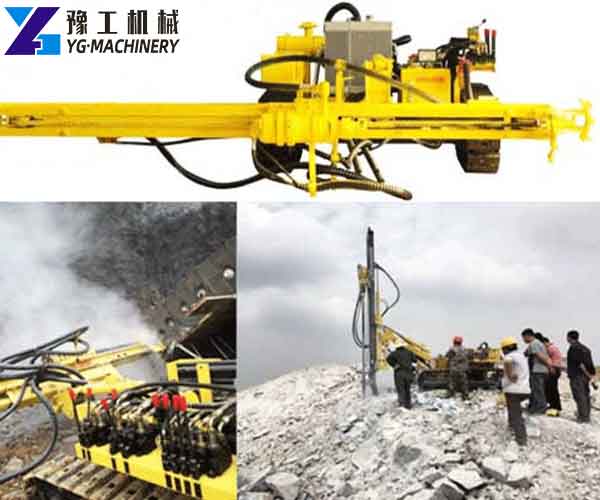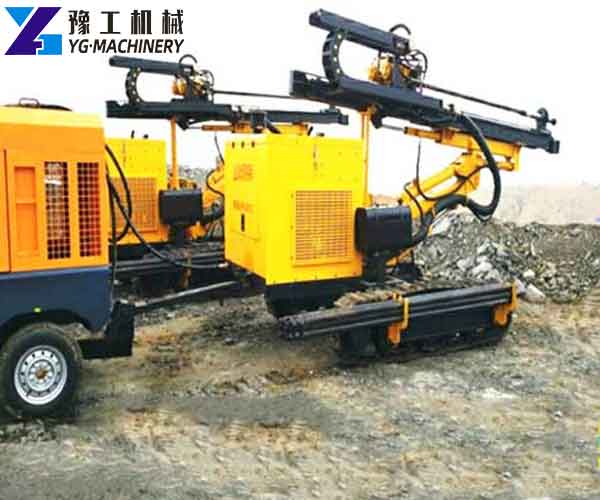 Two months ago, we received an email from Chile that the customer said he needed a down-the-hole drilling rig and an air compressor, and now the Chilean customer has received our machine. The essence of down the hole drilling rig is to make the impactor dive into the hole in the process of rock drilling to reduce the energy loss caused by the transmission of the impact energy transmitted by the drill rod, thereby reducing the influence of the hole depth on the rock drilling efficiency.【WhatsApp/WeChat/Phone/Skype】+86 136 1385 6800
| | | |
| --- | --- | --- |
| Model | SKL-100T | SKM-150T |
| Applicable Rock | F=6-20 |  F=6-18 |
| Opening Hole Diameter | 83-130mm | 90-140mm |
| Drilling Depth | 30m | 30m |
| Walking Speed | 2.5km/h | 2.5km/h |
| Climbing Angle | 300 | 280 |
| Rotating Speed | 0-90r/min |  0-90r/min |
| Max. Lifting Force | 15KN | 28000KN |
| Diesel Motor Power | 33kw | 60/73kw |
| Dimension | 4400*1980*2260mm |  6500*2230*2380mm |
| Weight | 3.5t | 5.8t |
Down the hole drilling rig is an impact rotary drilling rig. Its internal structure is different from that of a general rock drilling machine. Its gad distribution and piston reciprocating mechanism are independent, an impactor. The front end is directly connected to the drill bit and the back end is connected to the drill pipe. During rock drilling, the impactor sneaked into the hole and the piston (hammer) in the impactor reciprocated against the shank through the gas distribution device (valve), so that the drill bit impacts the rock at the bottom of the hole. The high-speed rotation of the impactor in the spot is realized by means of a single rotary mechanism, that is, a motor outside the hole or a pneumatic rotating device, which is connected to the drill pipe at the back of the impactor. The power of the rock produced during drilling is washed out of the hole by the air-water mixture, which is injected into the impactor through the center of the drill pipe by the power exhausting mechanism and then enters the bottom of the hole through the air through on the cylinder body of the impactor.
Characteristics of Down the Hole Drilling Machine
The impact energy loss does not increase with the lengthening of the drill rod, the deep hole of large diameter can be drilled.
The noise of the working face is greatly reduced.
The drilling speed is fast, the mechanization degree is high, the auxiliary working time is less and the working rate of the drilling rig is improved.
Mobile and flexible.
The quality of the drilling is high.
A rock that can be drilled medium or hard medium( f≥8 ).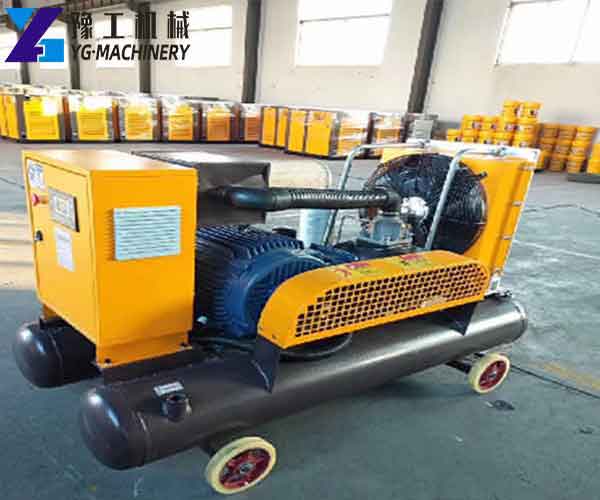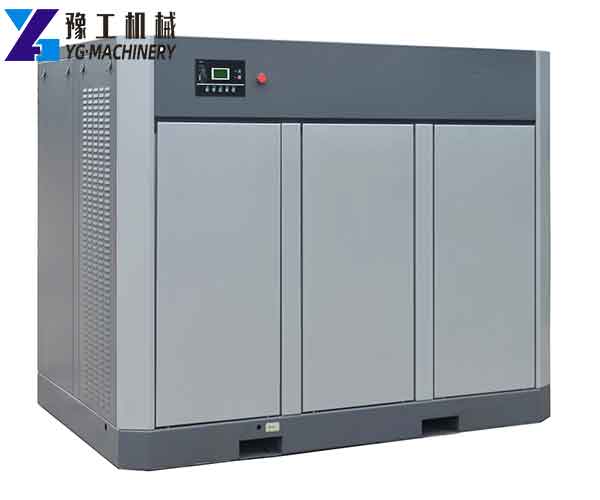 Portable Air Compressor for Sale
An air compressor is a device that converts power (using an electric motor, diesel, or gasoline engine, etc.) into potential energy stored in pressurized air. By one of several methods, an air compressor forces more and more air into a storage tank, increasing the pressure. When tank pressure reaches its engineered upper limit, the air compressor shuts off. The compressed air, then, is held in the tank until called into use. The energy contained in the compressed air can be used for a variety of applications, utilizing the kinetic energy of the air as it is released and the tank depressurizes. When tank pressure reaches its lower limit, the air compressor turns on again and re-pressurizes the tank. An air compressor must be differentiated from a pump because it works for any gas/air, while pumps work on a liquid.
Product Features:
High-quality diesel engine package.
Full automatic control and protection system.
No leaky capacity control.
Luxury luminous micro-computer dashboard.
All-weather high-altitude models (specially produced 5500m altitude unique organic type).
Equipped with advanced filters with safety filters.
The overall upgrade of power is more energy-saving and environmentally friendly.