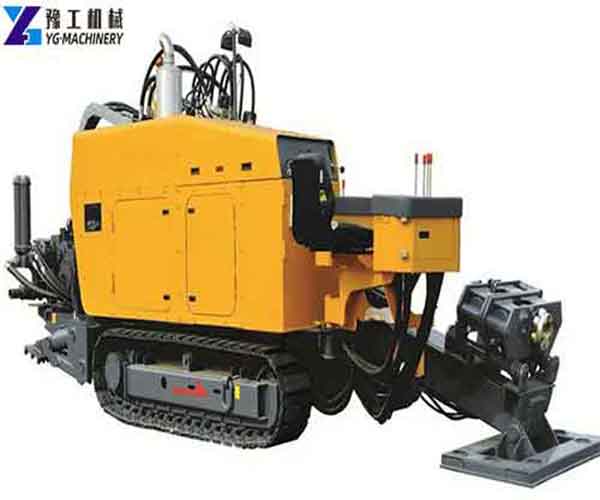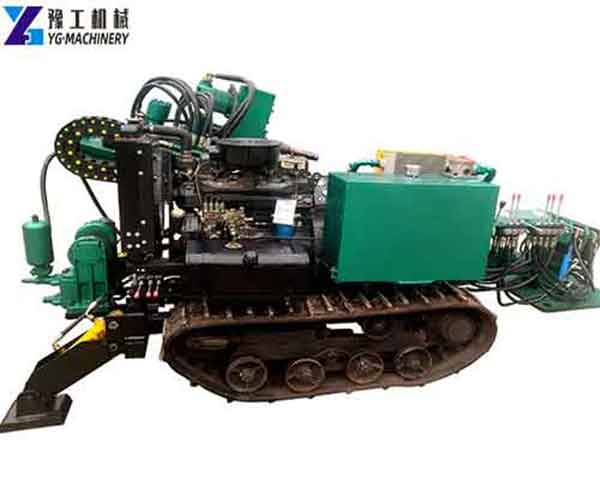 The horizontal directional drilling rig is a kind of construction machinery for laying various underground public facilities without excavating the ground surface. Due to its excellent performance, it is widely used in constructing pipelines such as electric power and oil. It can be constructed in sandy soil, clay, pebbles, and other non-hard rock areas. In March 2023, customers from Colombia and Oman each ordered one to complete their projects. These two customers have clear needs. After we sent the video, pictures, and quotation of the machine, the customer praised us again and again, saying that YG is not only a big brand, but also the staff is so professional. Of course, the price and quality of our equipment, and customer feedback have been very good. Said would order from our company again. Also our directional boring machine for sale in the Philippines, Russia, the United States, and other countries. If you want to use this equipment to complete the project and make money, please contact us!【Whatsapp/Wechat/Phone/Skype】+86 136 1385 6800
Directional Boring Machine Technical Parameter:
Model
YG-160A
YG-180
YG-280
YG-320
YG-320A
Engine rated power
100KW
97KW
160KW
140KW/160KW
160KW
Push and pull
Cylinder
Motor
Motor
Cylinder
Motor
Maximum reaming hole diameter
Φ600mm
Φ600mm
Φ750mm
Φ800mm
Φ800mm
Drill rod length (single)
3m
3m
3m
3m
3m
Drill pipe diameter
Φ60mm
Φ60mm
Φ73mm
Φ73mm
Φ73mm
Drill angle
10-23°
10-22°
10-23°
10-20°
10-20°
Maximum mud flow
160L/min
250L/min
320L/min
320L/min
320L/min
Maximum mud pressure
100bar
80bar
80bar
80bar
80bar
Overall quality
6700kg
8500kg
12500kg
11500kg
11200kg
Dimensions (length*width*height)
5700*1820*2400

mm

6400*2270*2340

mm

7100*2260*2450

mm

7100*2250*2450

mm

7100*2270*2450

mm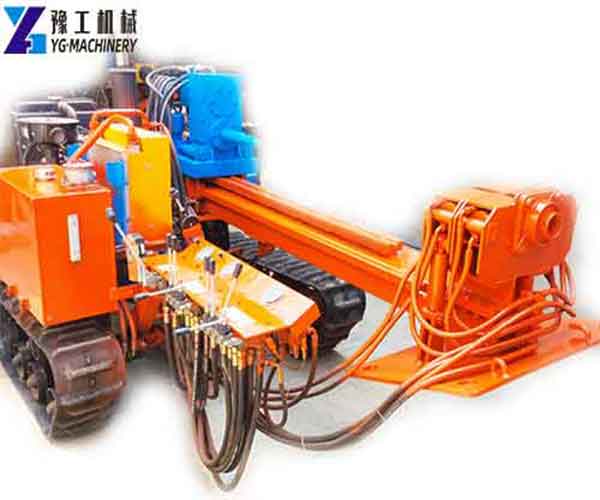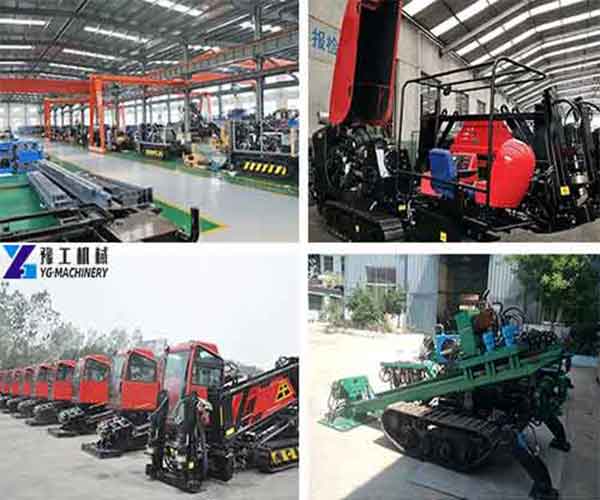 Introduce the Horizontal Directional Drilling Machine in Detail for You:
Fast construction speed, high construction accuracy, low cost, etc. The high degree of automation, self-adaptive hard rock operation, self-contained anchoring system, automatic drill pipe stacking and extraction, automatic drill pipe link lubrication, electric shock prevention system, and other automatic operation functions, ultra-depth directional monitoring, wide application range, the future of drilling rigs trend.
7 Features of YG Horizontal Directional Drilling Machine: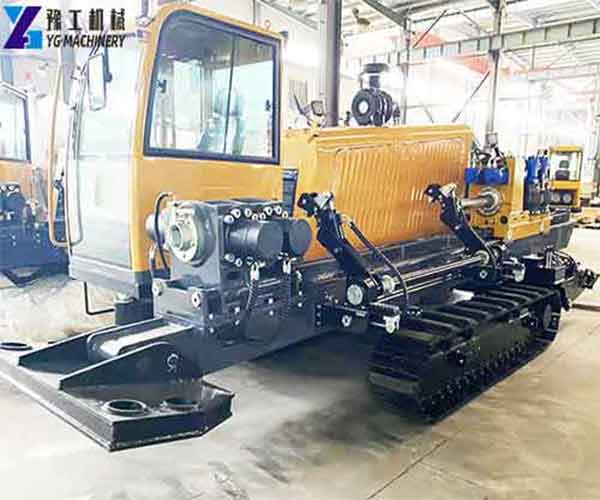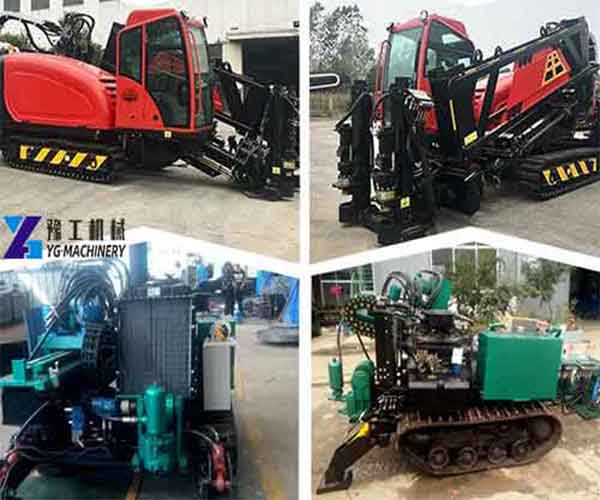 Directional Boring Machine for Sale in YG Machinery Manufacturer
YG's horizontal directional drill is an upgraded equipment that has undergone scientific research and combined with customer feedback, so you can rest assured during use, easy to operate, and high efficiency are our biggest advantages. If you want to purchase equipment to complete your engineering projects or recommend the most suitable equipment for customers, please do not hesitate to contact YG. Help you make customized solutions. Because we are very professional and have a lot of project experience, we can also give you advice. If you have any further questions about our horizontal directional drilling rig or its attachments, please contact us for more information.【Whatsapp/Wechat/Phone/Skype】+86 136 1385 6800