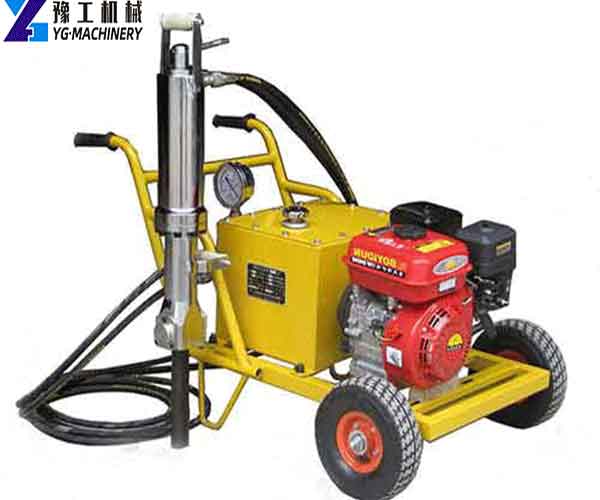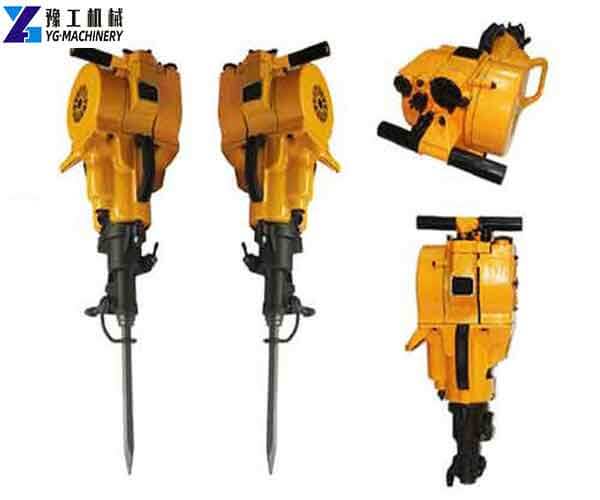 A hydraulic rock splitter is a good machine sold by YG Machinery in 2019. Our customers come from all over the world, Mexico, Japan, Chile, Malaysia, Australia, Uruguay, Canada, Uganda, Saudi Arabia, and the United States. After our machine, the splitter machine, also known as the splitting machine, is a machine for splitting materials, which is mostly used in construction, decoration, engineering construction, ore mining, etc. Our customer found our website on Google and found that our product is very suitable for him. He directly emailed us and stated his engineering requirements. The sales manager called our customer directly to communicate some detailed information. The customer said from the moment we saw our website, we knew that we were a professional manufacturer. They immediately ordered 2 units from our company and also ordered rock drills that can be used together. Rock drills are also our hot-selling products and they are very versatile. If you need it, please contact us quickly.【WhatsApp/WeChat/Phone/Skype】+86 136 1385 6800
Hydraulic Rock Splitter Product Parameter:
Model
YG-250
YG-350
YG-450
Power
Diesel Power Pack
Diesel Power Pack
Changchai 6hp or 8hp
Hydraulic Power Unit
Pressure Adjustable 10-60Mpa
Splitter Length (mm)
1000
1100
1200
Wedge Length (mm)
250
350
450
Wedge Weight (kg)
30
36
43
Piston Stroke (mm)
90/220
90/220
90/220
Drilling Depth (mm)
>500
>700
>900
Drilling Diameter (mm)
42
50
55
Crack Width (mm)
10-20
10-20
10-20
Splitting Time (s)
10-15
10-15
10-15
Splitting Force (T)
800
900
1000
Hydraulic Rock Splitter Working Principle:
When working, the high-pressure oil is driven by the pump station to drive the oil cylinder, which generates huge thrust. When the high-pressure oil output from the hydraulic station pushes the middle wedge of the split gun forward, the side wedges are spread to both sides, and the objects to be split are split in a predetermined direction in a short time.
Gasoline Rock Drill
The gasoline rock drill is a high-efficiency rock drilling machine, which can be used as a tool for the direct mining of stone. It drilled blast holes in the rock formations to put explosives into the rock to complete the stone mining or other works. In addition, rock drills can also be used as destroyers to break hard layers such as concrete. It is mainly used for drilling explosive holes in rock tunneling and various rock drilling operations. It is an important tool in stone engineering such as mining, railway, transportation, and water conservancy construction.
Parameter:
Technical specifications
Weight of the main machine
27kg
Overall dimensions(L*W*H)
746*315*229mm
Type of engine
Single cylinder, air-cooled two strokes
Cylinder diameter*stroke of the piston
Φ58*70mm
The rotation speed of the engine
≥2450rpm
Displacement of the engine piston
185cm³
Type of carburetor
hand needle valve, floatless type
Ignition system
controllable silicon, contactless system
Drilling speed (mean value of five holes)
≥250mm/min
Drilling hole diameter
Φ28-42mm
Max drilling depth
6m
Fuel consumption
≤0.12L/m
Tank capacity
≥1.5liter
The mixture ratio of gasoline and lubrication oil (in volumes)
12:01
Drill rod and breaker shank
Hex22*108mm
Rotating speed of drill rod
≥200rounds/min
Clearance of spark plug
0.5-0.7mm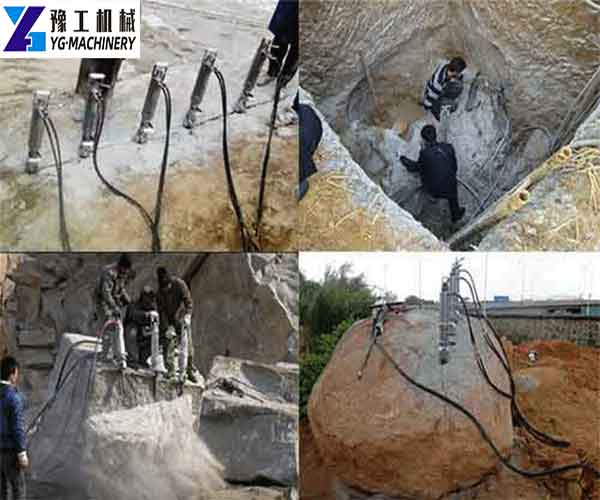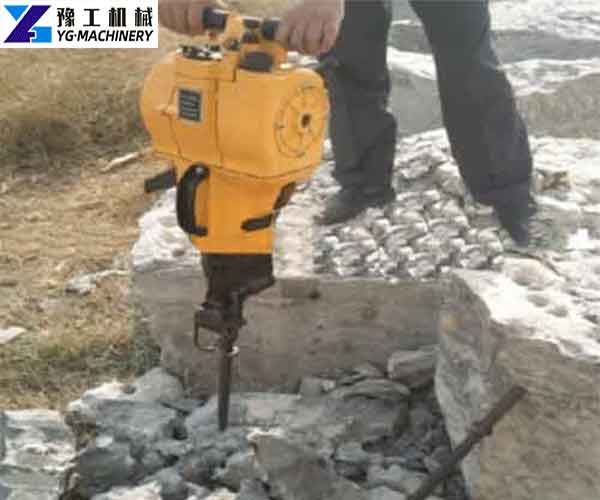 Hydraulic Rock Splitter and Gasoline Rock Drill Manufacturer – YG Machinery
YG hydraulic rock splitters and rock drills have been very popular. Recently, we have signed orders with South Africa, Sudan, the Philippines, and other Asian and African countries. If you are interested in cutting machines such as rock splitter, hydraulic wire saw, concrete wall saw, pile breaker, etc., please feel free to contact us.【WhatsApp/WeChat/Phone/Skype】+86 136 1385 6800