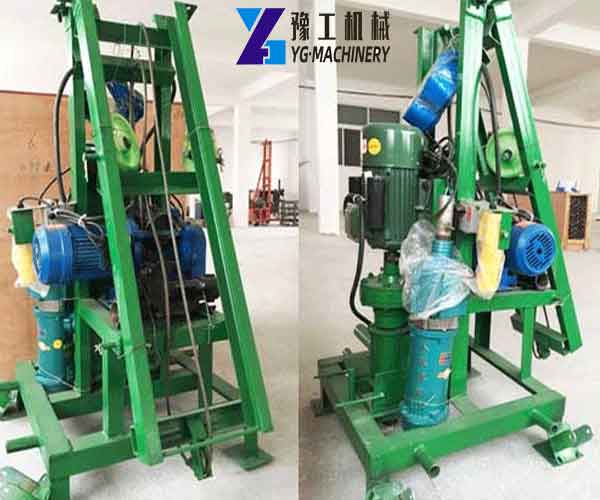 The small water well drilling rig is mainly used for earthing, soft rock such as limestone. The advantage is that the drilling is fast, the soil layer can drill 30 to 40 meters in one hour, which is convenient to move and the price is low.
Our new customer is from Kenya. On September 24th, he sent an inquiry on our company website. Our website staff let the sales manager contact our customers. The customer is unfamiliar with the rig, but our team is very professional. As long as the customer has problems, we will answer the questions at any time, so that the customers trust us. When the customer solved all the problems, after eight days, of course, it was very refreshing. Our customers have a very high rating for us, saying that our sales manager is patient and attentive and trusts our company YG Machinery. Below I will attach the machine and parameters purchased by the customer. If you need it, please contact us.【WhatsApp/WeChat/Phone/Skype】+86 136 1385 6800
Small Water Well Drilling Rig Parameter:
| | |
| --- | --- |
| Model | YG-240 |
| Engine | Electric |
| Motor Voltage | 220V |
| Power | 4KW |
| Hole diameter | 80-240mm |
| Max. Depth | 100m |
| Drilling pipe | Φ51mm/1.5m |
| Water pump | 2.2kw |
| Size | 700*700*2900mm |
| Weight | 180kg |
Daily Maintenance:
The motor part of the rig should be handled with care to avoid rain and splashing water.
The motor wire connector can not touch the power.
Always check if the wire rope is replaced.
Before and after use, the drill pipe wire should be lubricated with oil to place it in the rain shelter to avoid rust.
The motor can not be overloaded for a long time.
Check the circuit and transformer insurance when the motor does not turn.